Friends In Film's
Craft Certification Program
The ONLY program in the world that results in you getting PAID work in a CRAFT on professional sets.
You've already started watching this video
The professional film industry trusts Janet with multi-million dollar campaigns. And the film industry trusts Friends In Film to train the next generation of professionals.
The Facts:
If you were 20 years old, you can afford to spend ten years as a production assistant and figure out the industry on your own through trial and error.
But if you're not, you have no time to waste.
Your first-time impressions must be good and your approach must be spot-on. You also need a strategy to make money for certain.
But you don't need to go to film school to learn any of this…
All of your talent is built on professional film sets through repetition. We go straight there.
Learn your craft first-hand on set with the Craft Certification Program while you get PAID.
Craft Certification
is right for you…
If you want a step-by-step, action-based, learn-by-doing program that results in you getting PAID in a craft on professional sets.
If you're an actor who wants to work in production on TV shows and feature film sets.
If you're a videographer or filmmaker who is ready to transition into TV shows and feature films.
If you want to get into the writing room, to learn how to become a producer, to work as a set dresser, or learn camera AS you get acting opportunities.
How does
Craft Certification

work (and do you need previous film experience)?
No. You can come in with no experience; no connections. Then after the program, you leave as a working film professional, working on movies, TV shows, and music videos consistently.
To pass Craft Certification, you

will…
Have been on 20 shoots.
Have passed our test where you have an in-depth knowledge of set etiquette, terms, techniques, and processes.
Have gotten PAID doing a craft on a professional film set.
How
Craft Certification
Will Make You A Pro
Get mentored by Janet Urban
directly
, a Hollywood professional who's been
working in the business for 25 years
—who's still working in the business today.
Get powerful methods over 10 months that will consistently guide you towards moving into a craft and working on
professional sets like Netflix and Apple TV
.
Get surrounded by an
incredible community
of go-getter students and professionals who will support you the entire way—and maybe hire you!
Step 1
Getting In The Door
With Production Jobs
Step 2
Consistent Work Every Single Week On Set
Step 3
Becoming In-Demand
For a Craft
Become 1st in your family to work in the film business.
Because, why not? Everyone can do it. And YOU can too.
Carlton and I on set—filming a project with Brie Larson together. He moved up quickly in our program and became 1st in his family to work in the professional film industry.
Get your copy of our
Program Brochure
Create Your Own
Next Success Story: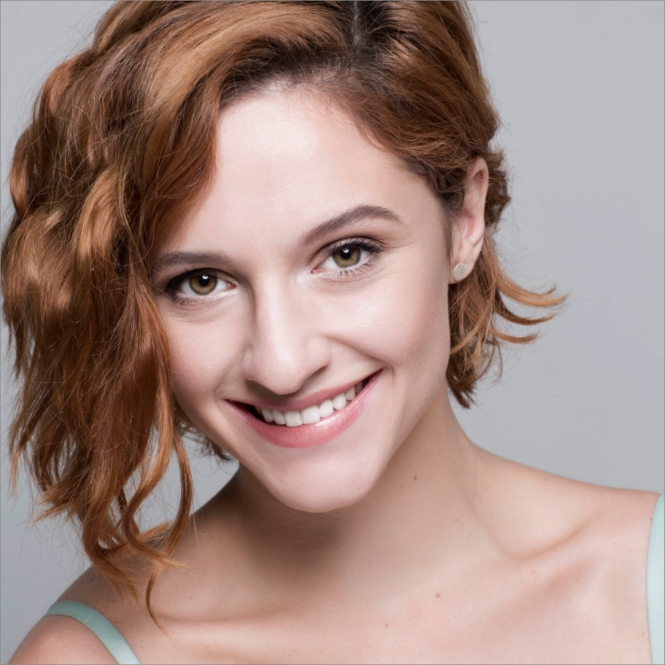 Sparkman
I've worked on commercials for Hennesy, Huggies, Chase Bank, and most recently… Paramount+.
I am now a full-time producer for Droga5 NYC, which is one the top creative ad agencies in the world. I HIRE the production companies, edit houses, VFX companies and casting directors who create the commercials for our clients—some of which hired ME when I was first starting out as a PA all those years ago. My second short film Something Unseen is on its film festival run, and has so far won two awards: Best Cinematography from Atlanta Women's Film Festival and Best New Director from Mystic Film Festival.
I've walked Bane and his stunt double to set on Gotham, and I've been in charge of the cues for 300 extras. I've met Al Pacino (The Godfather). I've worked with John Krasinski (The Office) and Taylor Schilling Orange Is The New Black. I know how long it takes to get Cameron Monaghan into the full Joker look, makeup, and costume (four hours on the day and an eight-hour makeup test the day before). If you stick with it, this career will take you places beyond your wildest imagination.
I joined Friends In Film in the fall of 2016. At the time, I was a nonunion actor, supporting myself by waitressing. Just as I started getting my feet wet with PA-ing, I was fired from my waitressing job, so I had no choice but to jump into this journey and give it absolutely everything I had. Fast forward eight months and I was the Director's Assistant for Isn't It Romantic, working with Todd Strauss-Schulson, Rebel Wilson, Liam Hemsworth, Priyanka Chopra, and Adam Devine.
What I have experienced over the course of my career was beyond anything I could have imagined when I was hustling as a typical waitress/actor. On The Blacklist Season 5… motorcycle stunts, car flips, and stunt performers fully engulfed in flames were "another day at the office." I would never trade this film life for anything.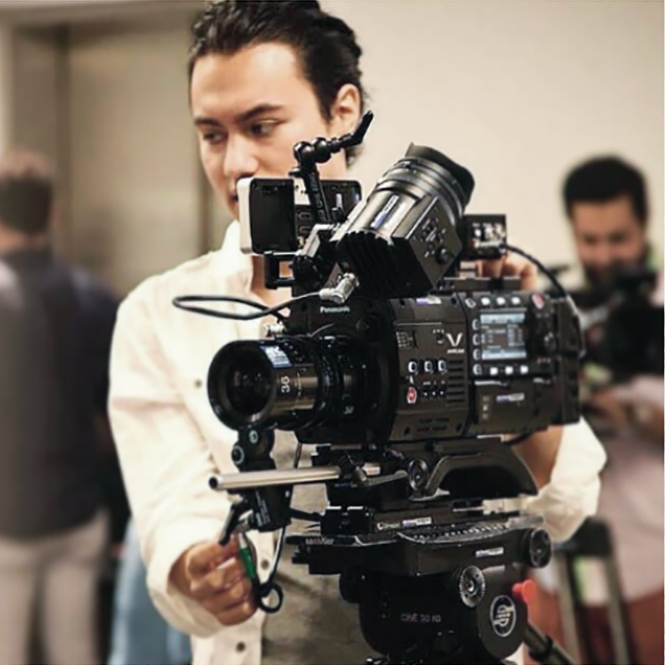 Alex
I've worked on
Doctor Strange, Law & Order: Special Victims Unit
—NBC,
Madam Secretary
with Morgan Freeman and Barbara Hall—CBS,
Street Justice: The Bronx
—Jupiter Entertainment,
The Blacklist
—NBC,
The Last O.G
.—TBS,
Project Runway
—Bravo, and
The Real Story with Maria Elena Salinas
—Investigation Discovery.
I'm also a songwriter and performer and a stills photographer/DP for Saks Fifth Avenue.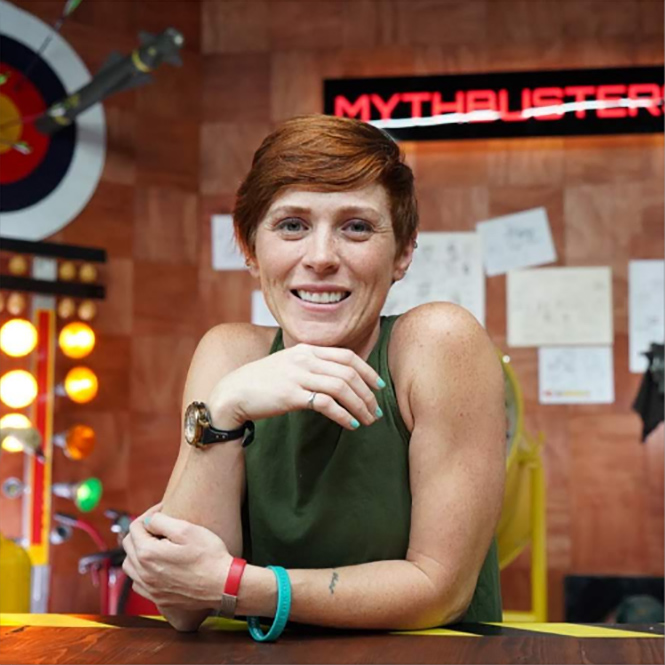 Tamara
I've worked as an actor on
Mythbusters Jr
and
Mythbusters
—Science Channel. I've also done
My Crazy Ex—Lifetime
, and
Mysteries of the Unexplained
—Bellum Entertainment. I was nominated for an Emmy award for the documentary,
Financially Naked
, that I had executive-produced!
I am an ex-engineer. I realized that wasn't working for me anymore and broke into acting after joining Friends In Film. I am now making up to $3,500 per day working as an actor.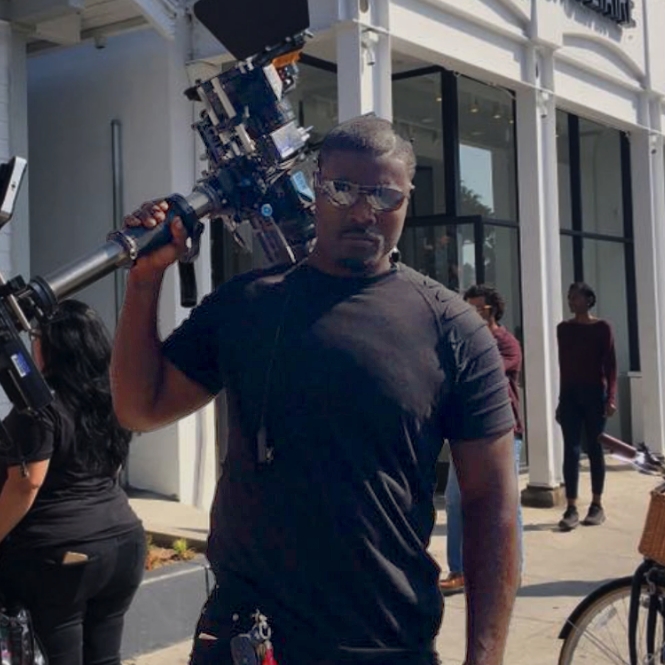 Carlton
Carlton works in camera and has been a grip and key grip on
Call of the Wild
with Harrison Ford,
Veep
—HBO,
American Horror Story
—FX, and
Law and Order
—NBC.
Recently, he's worked on Into the Dark—Hulu, Winning Time: The Rise of the Lakers Dynasty—HBO, The Grand Crew—NBC, A Journal for Jordan (Directed by Denzel Washington)—Columbia Pictures, Waffles + Mochi—Netflix, Kajillionaire—United Talent Agency, and the music video, The Weeknd: Out of Time (with Abel Tesfaye, Hoyeon, and Jim Carrey)—Vevo/YouTube.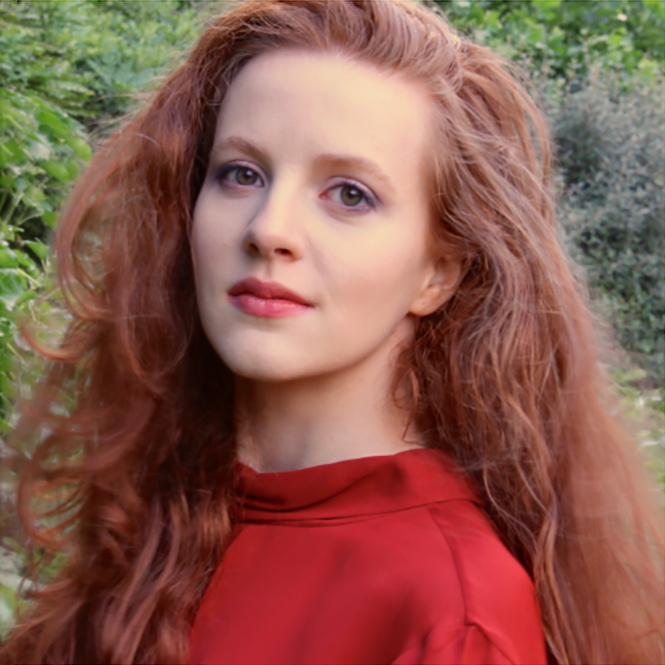 Melanie
Melanie has worked on
The Swarm
—Arte France Cinéma,
Ms. Marvel
—Disney Marvel Studios, Tom Clancy's
Without Remorse
—Paramount/Amazon Studios,
Orville
—Hulu, and for BMW China Division, Ellie Goulding X Snow Patrol (concert visuals; animation, motion design), and Nine Yards Films in London. Her work is critically acclaimed in Germany and has won a lot of awards.
She is a VFX Production Manager who is based in Berlin and Stuttgart, Germany.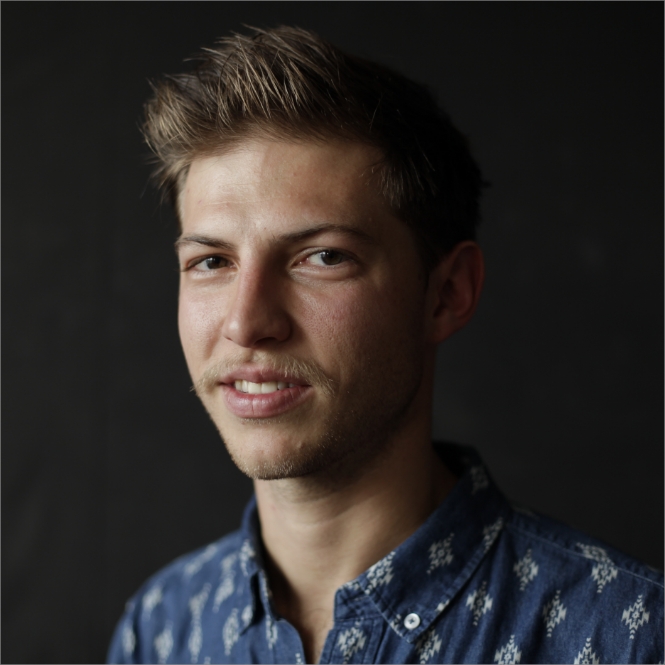 Jake
I've worked on
Olivia Rodrigo: Deja Vu
—Vevo,
Black is King
—Disney+, and with Taylor Swift, Khalid, Grimes, and Beyonce in various commercials. I've also worked with The Discovery Channel, Animal Planet, and Netflix.
Back when I first started on set as an actor, I didn't really have any idea what it takes to make a film or commercial. People who I chat with about my experiences along the journey to becoming a Production Designer are blown away by the confidence that I have earned from learning and growing through those experiences (and making plenty of mistakes along the way).
The amount of cold calls, high-profile client meetings, and last minute change requests that I've participated in along the way is probably more than most people would do in their lifetime, and I've just been in it for a few years! I wouldn't have gotten this far if it weren't for the amazing, inspiring people that I've gotten to know and share the journey with.
The encouragement, conversation, and concrete information that I received as a part of Friends In Film was vital to this growth trajectory. Without that extra boost of knowledge, community, and celebration I would not have pushed myself to become this happy, confident, creative artist that I am today, working with top celebrities, directors, and companies. I'm glad to be able to share some of my experiences and bits of knowledge that I've picked up along the way with future filmmakers. When we share our skills and knowledge it makes everyone better.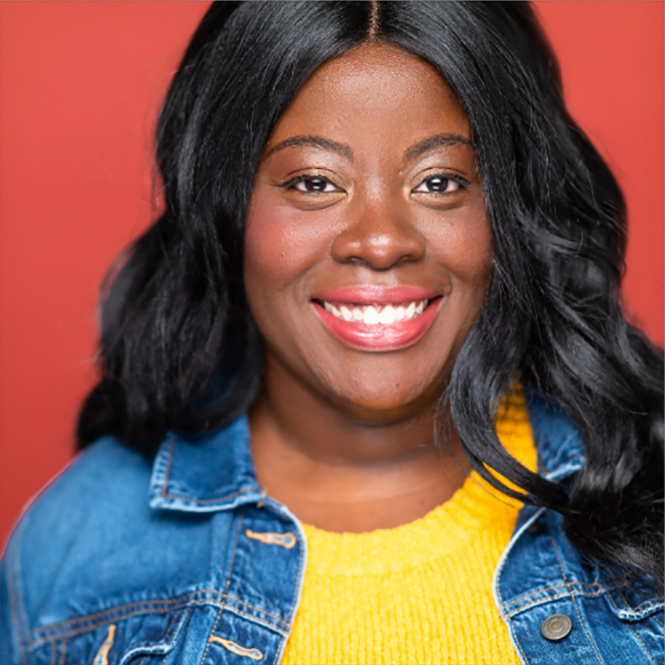 Jacqui
I've worked on New Amsterdam—NBC, and Three Women with Shailene Woodley—Showtime. I've also worked on the Disney Plus's docu-series Growing Up, and the FX Limited Series Retreat starring Emma Corrin and Clive Owen.
When I first started, I was anxiety-ridden. I was afraid I was going to screw up somehow and that I would never get asked back to set. I thought there is no way this dream is going to become a reality. But then I stepped on set, used what I learned from Friends In Film, and kept getting asked back again and again!
I screwed up a few times, but it didn't phase anyone. No one even realized I was green until I mentioned I had just started out and am still learning. I remained coachable, received correction that I was given with openness, and adjusted accordingly.
I've always had a go-getter mentality inside of me, but never fully tapped into it. Being in the film industry and the Friends In Film community really unlocked that part of me. My mind changed from "I don't know how I'm going to do this", to "I'm going to learn to do this NO MATTER WHAT!"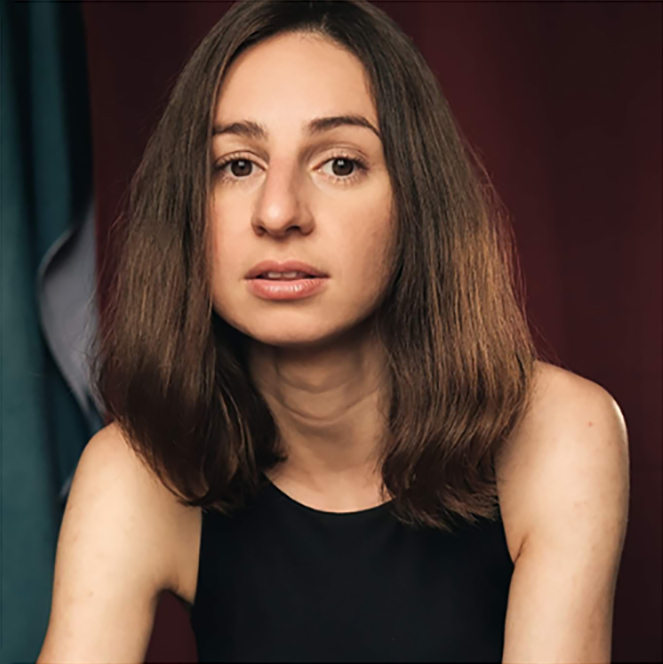 Ewa
I'm an actor and production assistant based in the UK. I've worked on commercials for Canon, and on the TV shows Brave New World—NBC, and Consent—Channel 4. I've also worked on various projects for BBC and S4C.
I used Friends In Film's methods to start getting on set and worked on TV series in Poland in 2018. Since then, I've had so many experiences, which I couldn't imagine doing in the past. Before working in the film industry, I had never really worked before and only knew that I wanted to be an actor after graduating. Since working on professional sets, I've become more confident and got more things done. Every day is different and the film industry offers so many jobs in various departments. There is something for everyone.
Things do fall into place and things are always working out for us even when it doesn't feel that way. When we don't judge the process and just do the work, everything always works out. Trusting the process is very important in this kind of career.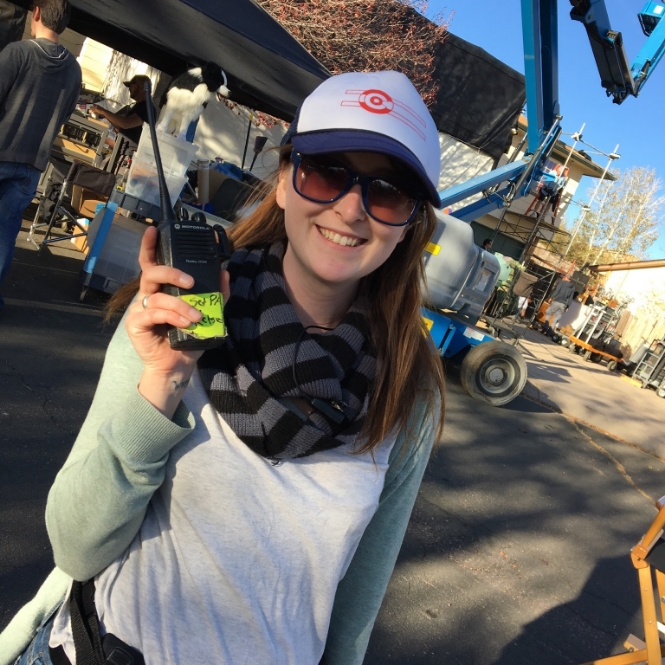 Kelsey
I have worked on Top Gun: Maverick—Paramount Pictures, Our Souls at Night with Robert Redford and Jane Fonda—Netflix, and Anti-Cupid, where I was the director.
When I was in Colorado, I worked on a Netflix movie. I kept in touch with all of those people and when I got to LA, I started connecting with them. I didn't know but the ADs from the movie in Denver were also the ADs on Top Gun Maverick.
I had no idea. I contacted them when I got to LA and said, "Hey I just got here to LA and I'm ready to work." They sent me a call sheet for the next day's shoot. I didn't know what it was because everything was disguised. I showed up on set and I was like "Oh my gosh! I'm working on Top Gun!"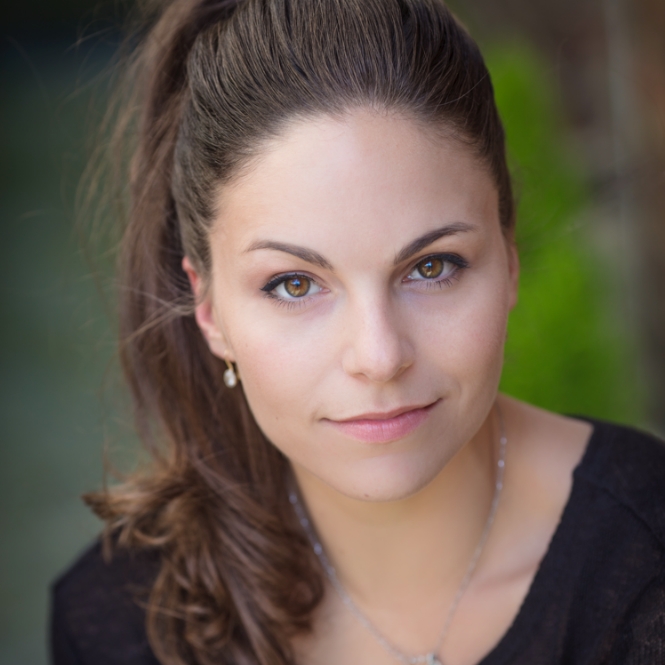 Carolyn
Carolyn is currently working on a MARVEL film. She has worked on Enola Holmes 2—Netflix, The Nevers with Emily Blunt—HBO, and Mission Impossible 7 with Tom Cruise—Paramount. She's also known for playing Marian Halcolme in The Woman in White at the Charing Cross Theatre in West London.
Anton
I've worked on top shows like
The Bachelor
,
The Bachelorette
,
Shark Tank
,
Top Chef
,
The Voice
, and for Magnolia Network, (Discovery+), ABC, TLC, Lifetime, and NBC. I've worked on
Casting JonBenet
—Netflix. And
Confidential
Season 1—ITV Studios / Amazon Prime Video. I worked on a commercial for GrubHub, Yeti, and Kubota. Currently, I'm a freelance Production Supervisor/UPM as well as the founder of a small media company—Caveman Productions.
The biggest change I've witnessed since starting out is how resourceful I've become.
When first getting into the industry, I was truly unaware of how much problem solving was going to be involved on a daily basis. Luckily I love a good challenge! Over the years, I've been blessed to have worked alongside some great department heads and as a result I've picked up many of the dos and don'ts from them.
My biggest piece of advice to those finding early success is to start framing this industry as a people business first and foremost. Try thinking of film/tv making as a big symbiotic marriage between those above and below the line—and like all marriages, remember that one must work hard and one must nurture the relationship for it to be fruitful and long lasting.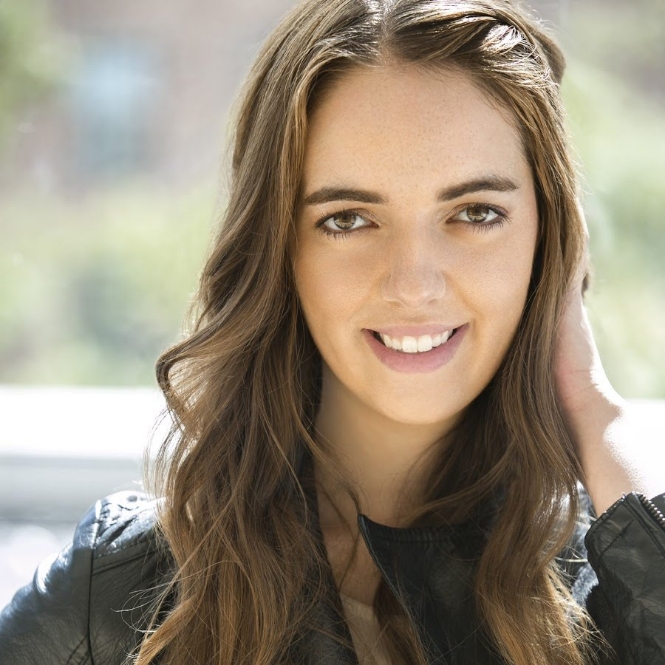 Isabel
Isabel has worked as a digital producer for NBC Universal, Late Night with Seth Meyers, Saturday Night Live, and The Tonight Show Starring Jimmy Fallon. She has also worked with CNN, Netflix, ESPN, and others. She is working for the BBC as a Content Fulfillment Coordinator.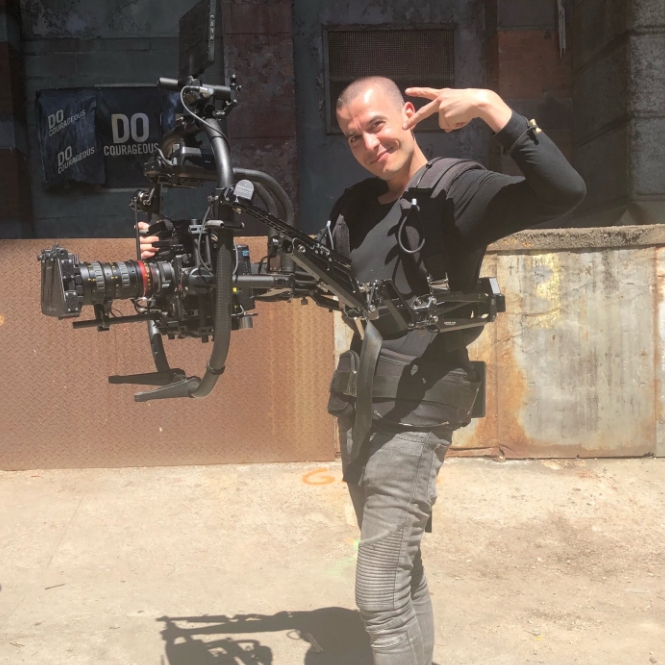 Goran
Goran has worked on Gotham—Warner Bros TV, The Kindergarten Teacher—Pie Films, and many fashion shoots including Prada and Kenneth Cole high fashion brands. He's a DP who won at the Cannes Film Festival.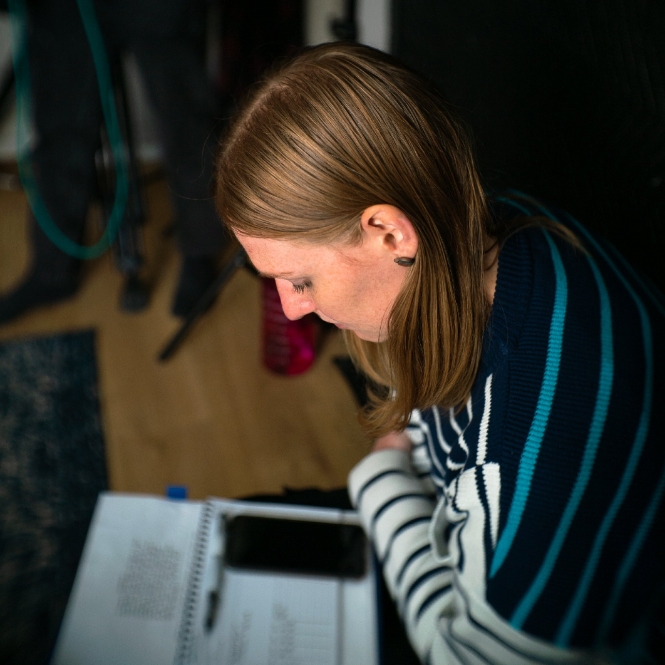 Sara
I've worked for Warner Brothers. I also worked on a show called
Six Four
for ITV and am currently working on the 2nd season of a show on Channel 4 called
Screw
. I started on my 3rd paid job,
Six Four
, as an entry level Production Runner and now I'm a Secretary on my 4th paid job! I believe my hard work, friendliness and ability to remain calm when things get stressful have been the main factors in my quick progression.
Since the beginning of my film journey to now, I almost feel like I've grown up as I'd only worked in hospitality up until entering the film industry, so it was all relatively new to me and I had to not be afraid to ask questions and get things wrong, but accept that it was all a learning experience, and I LOVE to learn.
I think it's important to remember that everyone started at the bottom so everyone has been in your position before and had to learn to progress in their department too. I've been working regularly in the film industry for a year now and I can say that my confidence has definitely grown and I pick up the phone to make calls now as if it's no big deal, but before, phone calls would terrify me! It's a big part of my job in Production though so I have to make many calls almost everyday.
My message for everyone is "Don't be afraid to get things wrong. You are learning and you are progressing in the career of your dreams so as long as you have a positive attitude and you're willing to help, you'll go far."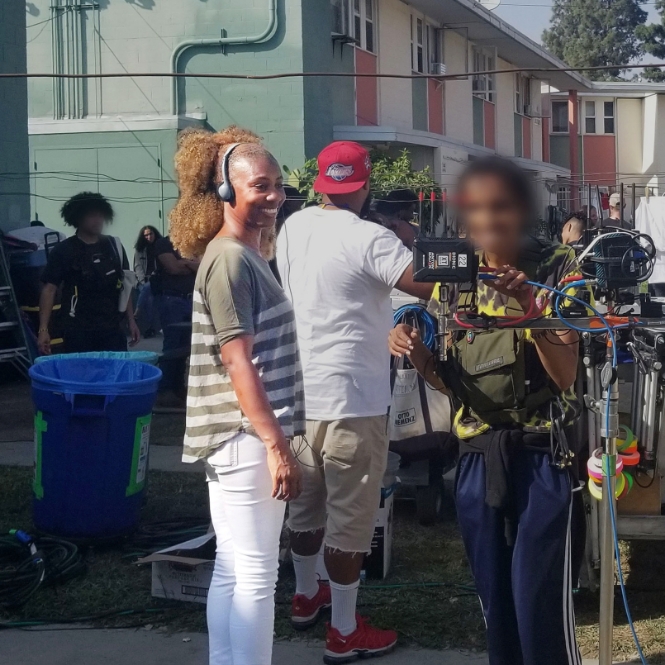 Christina
I have worked on Snowfall—20th Television/Disney (with Sarge, another Friends In Film graduate) and The Reading, with Courtney Glaude and AWW Entertainment. I was also the Production Manager of the short, Conception, and the indie film, Unfinished Business, Kingston High—Deal Breaker Studios. I've worked as an Office Production Assistant and Script Supervisor for Old Man Jackson—Gibbs Entertainment.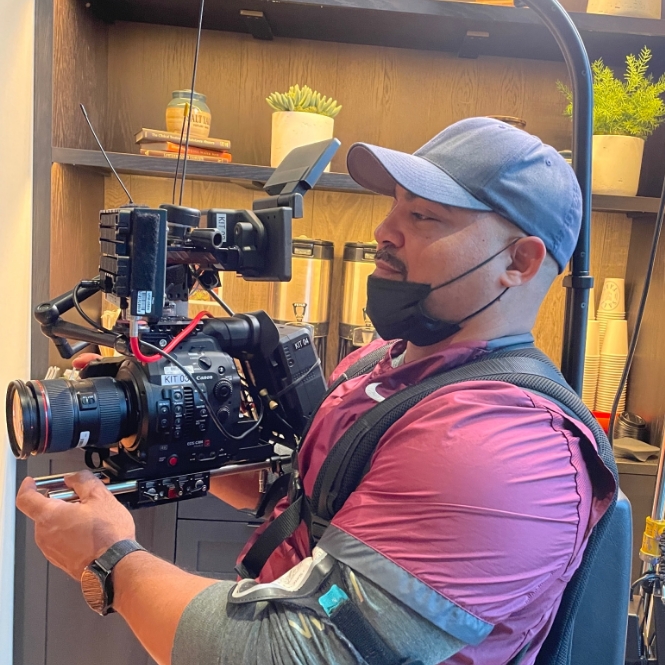 Vic
I've worked on Animal Planet, where I was flown out to Rome, Italy, for the production. I was also a line producer for the feature film,
La Soga: Salvation
. I am a producer, DP, and sound mixer.
I have felt the most growth in the area of respecting the craft and each individual position on productions. When I first started out I was gung-ho about pulling projects together and just getting things done. I'm still very much about that, but much wiser about the technical process and the planning that needs to happen on the front end so the results meet expectations.
I have always enjoyed meeting people that are hungry and passionate for the industry I grew up dreaming about. I still geek out when I meet someone that has worked on a show or film I like. Being someone that now gets to play in the same sandbox, I'm out here having fun every day, all day long. The change for me has been about stepping into the work I love and being able to do it full-time regardless of the position. I realize it's a privilege and a blessing to be working, so I don't take anything for granted.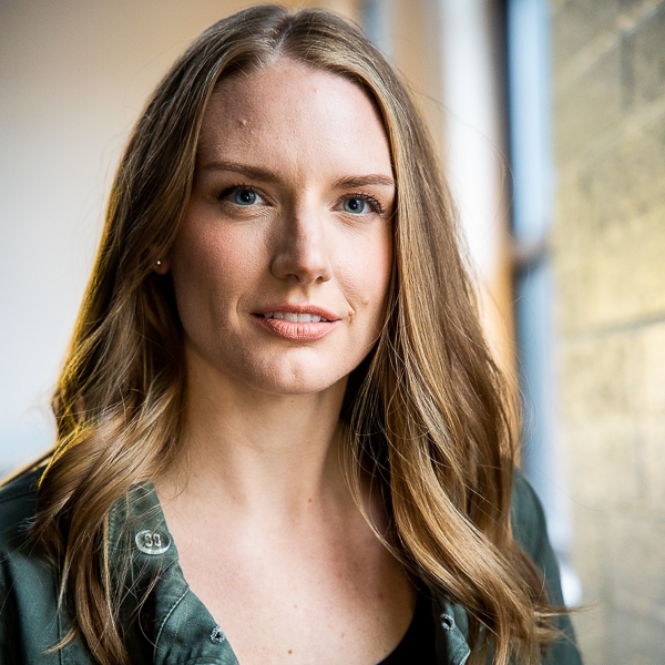 Allyson
Three others I've worked on
Science Fair
—Disney/National Geographic,
White Noise
—Netflix, and
90 Day Fiancé
—TLC. Other networks I've worked on are A&E, Showtime, MTV, and PBS. Aside from Camera and Wardrobe, I've also done AD and Prod Coordinator as well. Professionals are seeking me out and trusting me to help tell their stories both in front of and behind the camera. I won Best Supporting Actress on
Run Girl Run
.
At the beginning of my film journey, I was looking to find a place for myself and struggling to get any footing as an actor outside of submitting for roles. Once I followed what Friends In Film was teaching me and committed to learning all I could about the industry through the immersion of being on set, things began to change…
I began to know people and people began to know and trust me. This trust turned into further job opportunities and still produces opportunities when I least expect it.
I am now leaning into producing/directing and these same professionals I have worked with are now offering to help me on my own projects. Oh, and I also became SAG-E along the way! I am much more confident and settled in my abilities both as an actor and a production member. Working in the film industry has given me the confidence to know that I can do anything and affirmed for me that we are all more alike than different.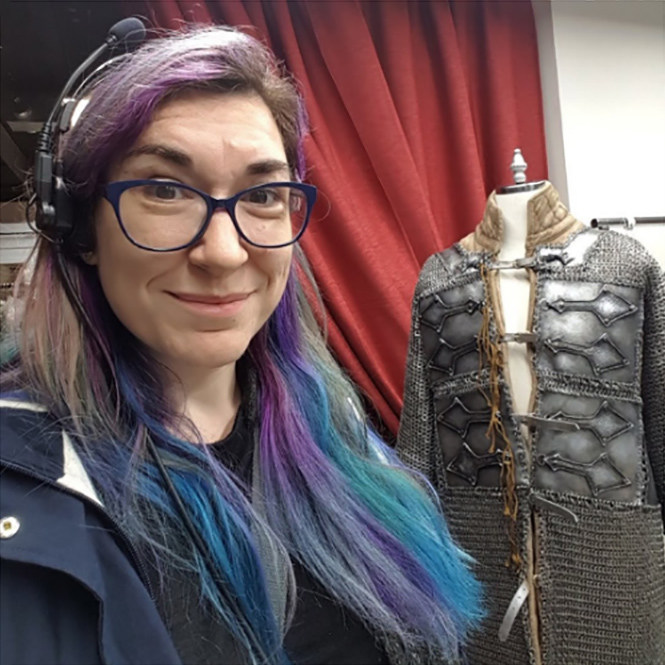 Adriana
I've worked on
Handmaid's Tale
—Hulu,
Titans
—DC and WB,
Madam C.J. Walker
—Netflix,
The Dream Job
—Netflix, and season 2 of
Star Trek: Strange New Worlds
—Paramount. I've also worked on
The Umbrella Academy
, season 2—Netflix, and
What We Do In The Shadows
, season 2—FX, both as Costume Assistant.
I am currently working on an Amazon show called The Horrors of Dolores Roach, which is her first show as Cast Set Supervisor. She is also working on Rabbit Hole—CBS.
Working in film has changed my life, for one I can afford to be independent and take care of myself, which has given me a lot more agency, freedom and confidence in my skills. I grew as a person alongside film, becoming more empowered and sure that I am on the right path. When I worked on show calls full time, my endurance, dedication and skills were always tested and I continue to learn new things on each show.
Every few months there is a new story, new crew and new challenges, which create a very dynamic and exciting work environment I haven't experienced in other jobs. Socially networking is my other favorite part of the job. I got to know so many different kinds of people, some of those bonds grew into friendships. The film industry really works for my personality; and allows things to always stay interesting and have freedom of movement, as I can take different roles at each show allowing me to be creative, doing breakdown or sewing for example. Since I started I became a member in my local union which means I work more often and have more choices available to me. I have been working in film now for five years and have since filled in a few key positions on set and am hoping to continue my way until I can start designing with higher tier shows. It is an exciting journey, and the possibilities to go further are definitely there.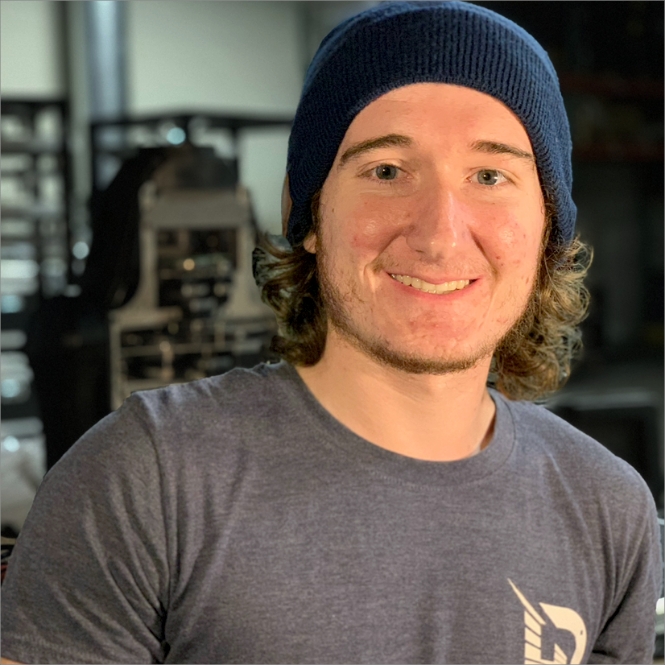 Dylan
Dylan has worked on Echos—Netflix, Are You There God? It's Me, Margaret (with Rachel McAdams)—Lionsgate, and Powerpuff—CW. He's also worked for Warner Brothers.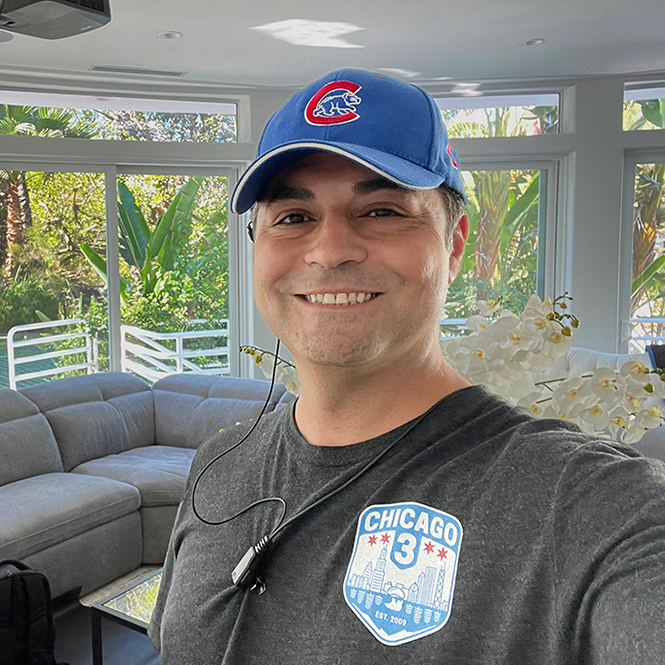 Sarge
I've worked on
Snowfall
—Hulu,
The Chi
—Showtime,
Ordinary Joe
-NBC,
Hell's Half Acre
-feature,
Rain Beau's End
—feature, and
Conrad
—Pilot.
I was a medical doctor from Chicago who used the Program to gain experience in film, move to LA, and work for 20th Century Fox/Disney and HBO Max.
Working in film for the past several years has mainly brought about significant internal change. It's strengthened certain core character traits, such as patience, perseverance, resolve, and compassion. It's also challenged me to work on certain blind spots I never paid attention to.
There's been a huge personal evolution from the moment I decided to pursue filmmaking. I've tapped into my creative nature more than ever before. I've learned to see things through the lens of a storyteller. I now see personal and social struggles as opportunities to frame and present them to the world through the medium of film, in order to heal, uplift, and enlighten.
Each production, each day, is not only an opportunity for me to show up and contribute but also an opportunity to grow and learn more about myself.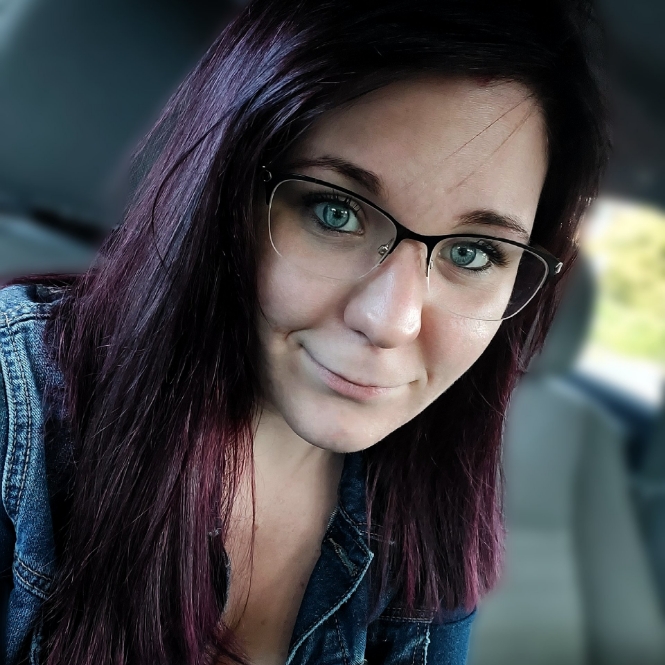 Tara
Tara has worked as an Associate Producer, Segment Producer, Writer, and Production Coordinator on TLC, Lifetime, ABC, Hulu, The CW, and Magnolia Network (Discovery+). She is currently working on Superstar S2—ABC—as Production Manager.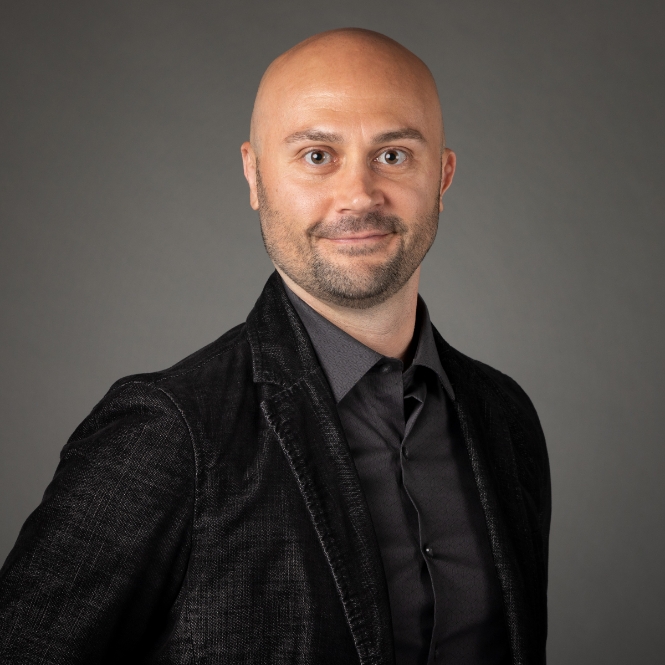 Adam
Adam has worked as a writer and director, and script supervisor. He's worked on a Lifetime movie—name TBD, The Quarantine Files—2 East 8th Productions, and is the executive producer and producer for many shorts, including 6 months in 2063. Adam has also worked for HGTV, HBO, and Discovery.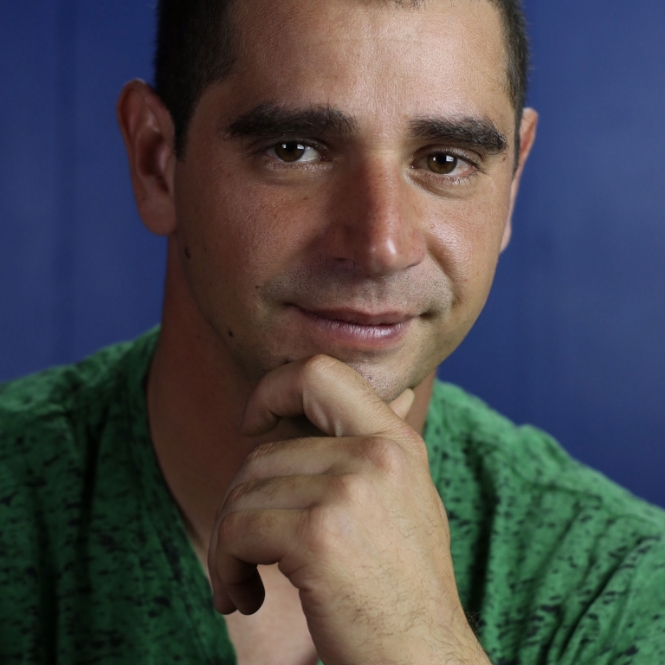 Samuel
I've been a DP, Director, Production Designer, SFX Tech, and Set Designer. I have worked on Emancipation with Will Smith (Apple TV), Jurassic World, Fear the Walking Dead, Battle Angel Alita with James Cameron, Aloha with Emma Stone, America's Got Talent, and American Ninja Warrior Seasons 9 & 10, as well as National Geographic, just to name a few. I've also worked with Morgan Freeman on a History Channel commercial.
Before Friends In Film, I attended Loyola Marymount University, interned in the office for Capitol Films and Unity Film Productions, and for the Mayor of Los Angeles as a camera operator while earning my Bachelor's Degree in Finance.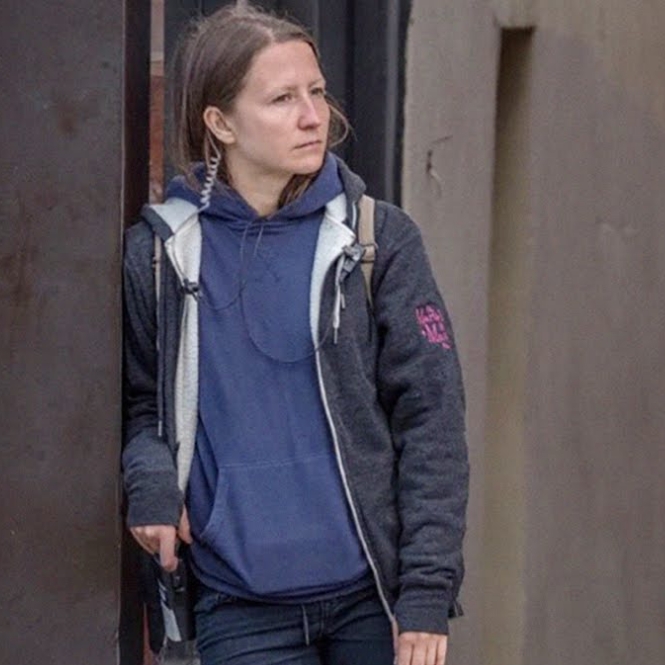 Lera
Lera has worked some big feature films and TV shows: The Greatest Showman (Hugh Jackman, Zach Efron, and Zendaya), Marvelous Mrs. Maisel, The Irishman (Scorsese), and Tik Tik Boom (with Lin-Manuel Miranda).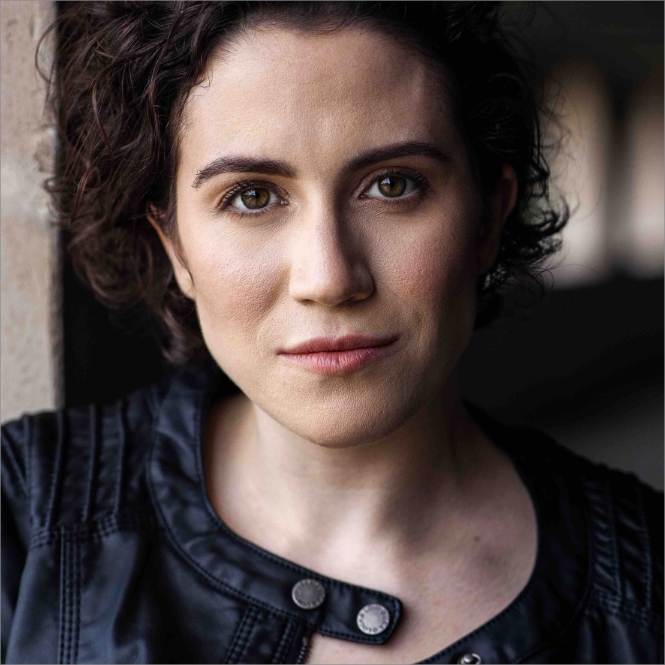 Jana
I've worked on many commercials, indie films, features, and TV shows. They include:
The Greatest Showman
, Hulu's
Elementary
, Macy's, Victoria's Secret, Hasboro, Popeyes Restaurants and more… I even enjoyed seeing both sides of the casting table as I aided in different casting projects over the years.
I have been with Friends In Film since 2015, and it's been an amazing ride. My background is in acting, but learning the FIF skillset enabled me to start building my acting career to include producing, writing, and casting. I'm based in DC, NYC, Dallas, and Atlanta.
While in Manhattan, I studied with improv, stunts, and ballet, Hip-Hop, and Contemporary dance. Additionally, I've produced and directed different film projects and theatre works off Broadway with my NYC network.
I love the FIF community and our actors. An Atlanta local as of 2020, I've been enjoying building new opportunities in the Hollywood of the South while being of service virtually to actors all over the globe.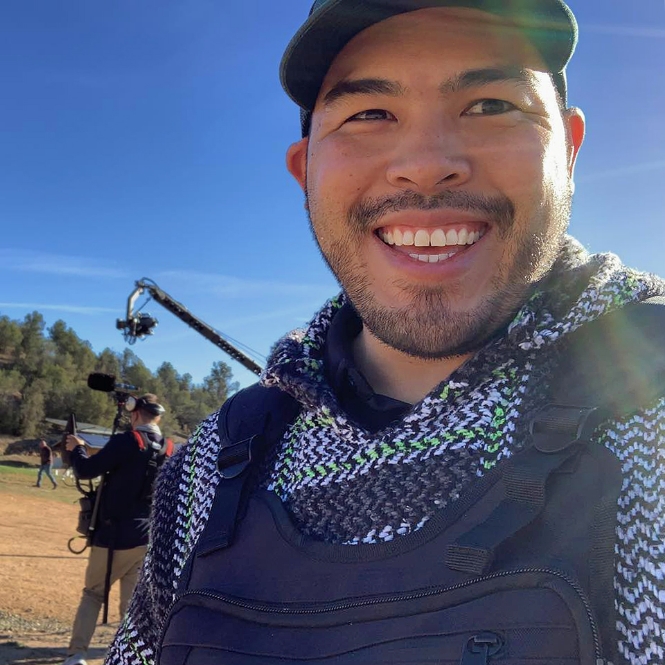 Jaron
Jaron is a DIT, AC, and AV Video Engineer who has worked on shows from Discovery+, Netflix, Animal Planet, and Family Dinner with Andrew Zimmern on the Magnolia Network. He's also worked as 2nd AC for an Apple TV pilot, Reluctant Traveler.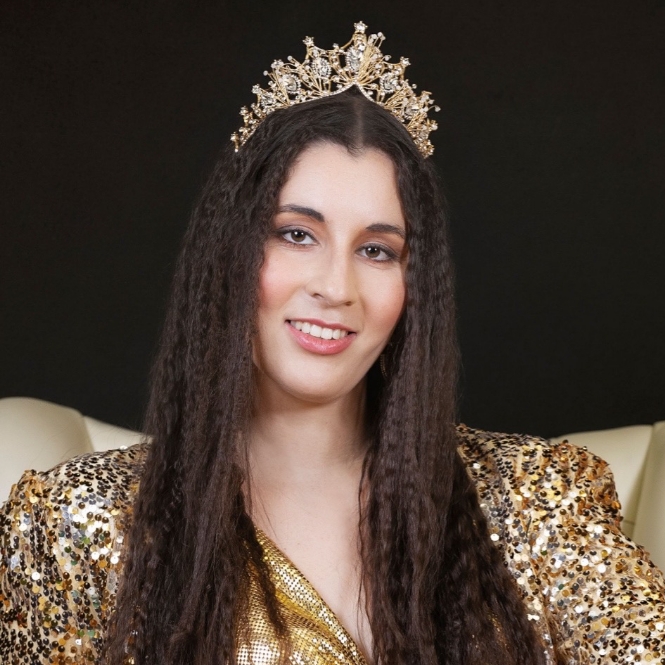 Luana
I've worked as an actor on Dolly Parton's
Mountain Magic Christmas
(2022)—NBC,
American Idol
Season 19, and I specialize in Belly Dance, Classical Singing, and Songwriting.
I landed her first co-star role in the TV show Snapped, Season 31 Ep. 5 as Susan Gigliotti—Oxygen.
I've turned Dr. Forbes Riley's quote "Life Happens For You, Not To You" into a pop/gospel song called "Smile, It's Your Best Makeup" which has been broadcasted on the radio show "The Forbes Factor"—airred on Voice America, iHeartRadio, Apple Podcasts and more.
I was cast as a Bollywood dancer in the music video One Name by Selah, which led to a nomination for a Josie Music Award for best performance in a music video.
As a singer-songwriter, I released my debut EP Love (2017), produced by Mark Roos… followed by Fun House (2020), produced by Charles Pettiford. I've performed throughout New York at the Metropolitan Room, Zinc Bar, Drom, Don't Tell Mama, West End Lounge, Triad Theater and many more.
I'm now a producer and TV host of my TV show "Songs of my Life", where I interview songwriters about their musical journeys. The show is currently airing on Access Nashville on Tuesdays at 10 pm CST, Thursdays at 6:30 am CST and on Saturdays at 5:30 pm CST.
All these accomplishments were possible to achieve because I made a decision to take the leap and work my way up in the film industry with Friends In Film. I gained a lot of knowledge working BTS, which I now implement in my field of music, and I love helping other people follow their paths.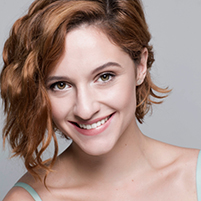 Sparkman (NYC)
Producer, Director
Netflix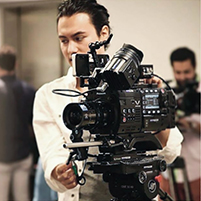 Alex (NYC)
DP, Camera Op Fashion industry, worked with Spielberg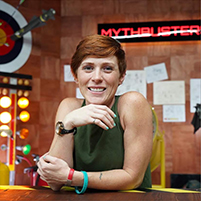 Tamara (LA)
Actor, Executive Producer, Wardrobe Discovery, Netflix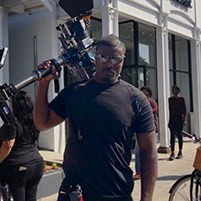 Carlton (LA)
Cinematographer—
HBO, FX, NBC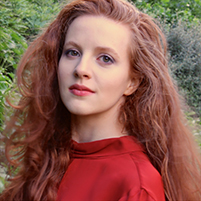 Melanie (Berlin)
VFX Supervisor Pixomondo, Motions Pics Company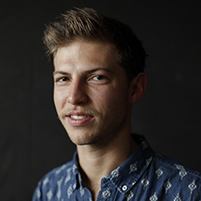 Jake (LA, Maine)
Camera op, DIT, DP Discovery, Animal Planet, Netlix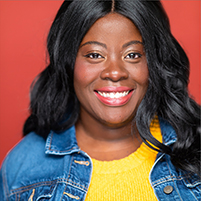 Jacqui (NYC)
Actor and Production
Netflix, MTV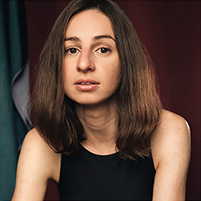 Ewa (UK)
Actor & Production Channel 4, BBC UK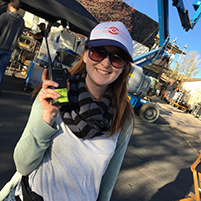 Kelsey (Denver, LA)
Production and writer Top Gun feature film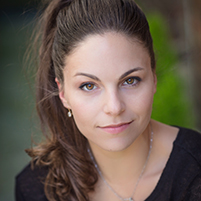 Carolyn (UK)
Director, Production Netflix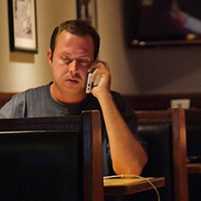 Anton (Orlando)
Director, Producer Netflix, Magnolia, worked with Scorsese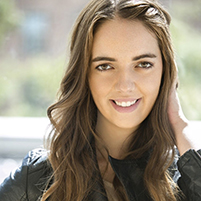 Isabel (NYC)
Producer
Netflix, Warner Bros, ABC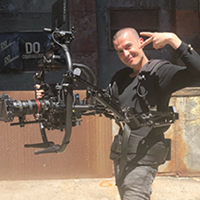 Goran (NYC)
Cannes Winner
DP, DIT, 1st AC, Netflix, Discovery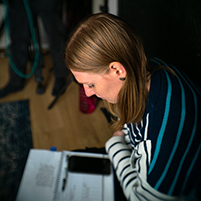 Sara (Scotland)
Production Coordinator ITV in Scotland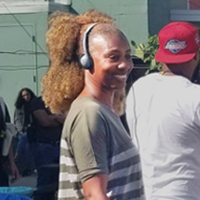 Christina (Houston)
Production
HBO Max and FX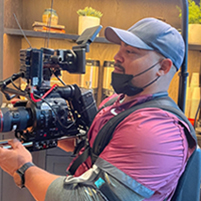 Vic (Wash. DC)
DP, Sound Mixer Discovery, Netflix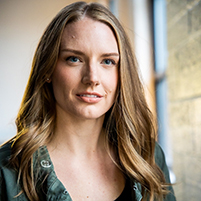 Allyson (Detroit)
Actor, Camera, Wardrobe Netflix, MTV, Discovery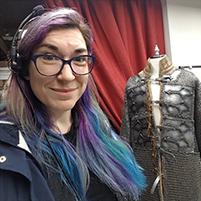 Adriana (Toronto)
Costume designer Netflix, HBO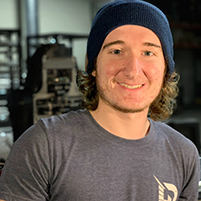 Dylan (Atlanta)
Camera—Warner Brothers, Netflix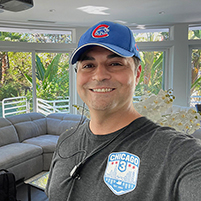 Sarge (LA, Chicago)
Production—HBO Max Also a medical doctor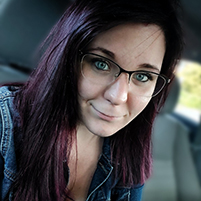 Tara (LA)
Segment Producer
ABC, Netflix, FX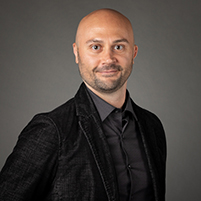 Adam (Denver)
Director, Production Netflix, HBO, HGTV, Discovery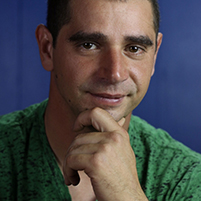 Samuel (Dallas)
Director, Producer, Effects, Production Design, Netflix, Nat Geo, Discovery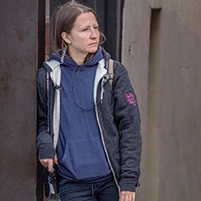 Lera (NYC)
Actor, Talent Wrangler Netflix, worked with Scorsese and Spielberg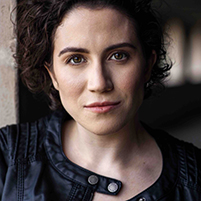 Jana (NYC, Atlanta)
Producer, Casting Director, Netflix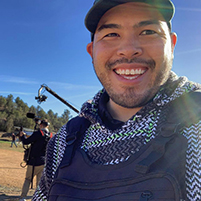 Jaron (Phoenix)
Camera op, DIT, DP Discovery, Netflix, Animal Planet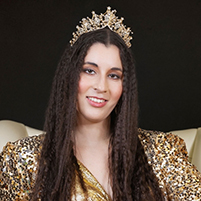 Luana (NYC, Nashville)
Actor— Oxygen, NBC
Watching GRETA, an Award-winning short on Amazon, directed and acted by Graduate Sparkman.
Watching GRETA, an Award-winning short on Amazon, directed and acted by Graduate Sparkman.
Take Action
For Your Future:
Craft Certification
Gold Payment Plan
10 Monthly Payments of

USD $497 or $4370 paid in full.
(- $600 off)
Janet will personally coach you and make it your focus to get you on professional paid gigs.
Friends In Film Graduates (Mentors) help you and share

industry secrets

and pathways.
Daily support in our Yammer Mastermind Group from both me and A-list Graduates.
WEEKLY training sessions with Janet. (I am on this journey with you the ENTIRE way!).
WEEKLY acting practice sessions and Get Coached sessions. 8-12 sessions per month.
You become an A-lister by finishing the program and

actually working in the business

. Let's go!
10 Monthly Payments of

USD $497 or $4370 paid in full.
(- $600 off)

Secure Checkout
10 Monthly Payments of

USD $797 or $6970 Platinum Pay-In-Full (- $1000 off) and complete the program in 4 months instead of 10.

Secure Checkout
Craft Certification
Platinum Payment Plan
10 Monthly Payments of

USD $797 or $6970 Platinum Pay-In-Full (- $1000 off) and complete the program in 4 months instead of 10.
EVERYTHING in Gold, plus…
A higher level of access to Janet. For GO-GETTERS.

Handholding

. Janet helps you with crafting emails, resumes, and text messages to professionals!
Janet will

move you forward faster

in the training if you've done the methods and are ready! Let's go!
When you apply, we will make sure that you are mentally capable, aligned with our values, and can represent yourself as a professional.
When you make your first payment, we will ask you a few questions and will determine whether you are officially invited into the Program. If you are not invited, your payment will be immediately refunded.
FAQs
Yes, it certainly can. Most of our students either have no experience, or have had experience that didn't take them anywhere professionally. They have usually received that experience from film schools and other prestigious academies, but didn't know what to do with it.
The thing is — building a professional career doesn't magically happen without you deciding you are going to work on your set knowledge, communication, and quiet confidence (how you respond to conflict and stress). You are truly doing it with my help. My most successful total beginners have taken anywhere from one month (rare) to 8 months to bring their career vision fully to life with people calling them consistently in the niche they envisioned.
For you, if you're already entrepreneurial, have great conversation skills, and have a knack for making people love you at first site, you may have your career up and running in just a couple of months as well. For most people it's been around 8 months… and for those who really need a state change, it may take them longer.
The Program is ideal for those who need a bit of extra care because it trains you to think like an in-demand professional and avoid many of the costly mistakes others have made when they have desperately tried to get into the business. Being with us destroys some of the biggest mental hurdles you may be facing such as:
"How do I get to my goals when I have anxiety or depression?"
"What if I have an idea of what I want, but I haven't done anything with it yet? How do I know my idea will actually work for me?"
"How do I deal with the issues that have held me back in the past and I'm scared I may find out I don't have what it takes?"
I can tell you everyone feels nervous about whether they are good enough to get to their goals at first.
But let me tell you this: if you like to learn a craft BY DOING… if you are fascinated by what happens on a film set… if you dream of a different life than you have today and want to expand who you are and shed your limiting beliefs, this is the perfect avenue for you to grow into the person you want to be.
The Program and the bonus trainings are delivered in a multimedia format. The material is viewable across any laptop or mobile device. So all you need is a device with strong WiFi / cellular service!
The most desirable work is competitive. Everyone wants it. That's why you need to be thinking differently, and showing up differently. We don't beg for work. We produce work because "Work begets work."
We don't tell, we show. That's how you sell a show concept to Netflix. That's how you create an in-demand career too.
You do the training on your own schedule. Everyone has to work, so most people have 9-5 jobs when they start. The point is to leave those 9-5 jobs forever. But we all need money coming in initially to make it all work.
You absorb the training and you do what it teaches you to do in the field.
Weekly calls with Janet depend on Janet's film schedule. Usually, they are on Saturdays or Sundays in the morning, but they can be on Fridays and Mondays too. The replays are always posted in the Calls section of the training.
Weekly acting practice calls are on Fridays. Weekly reinvention calls are usually on Thursdays. You will not be able to make all of the calls, but you do the best that you can. I want to overdeliver. I know that I am giving you everything you need to stay in the "creative and learning" film mindset to create the most amazing life and become the most amazing person you've always wanted to be!
I recommend between 4-6 hours per week to watch the training, do what it says — if you like — engage with us in the Mastermind group with other students.
Once you pay off the payment plan or pay in full, you will have lifetime access to the training. You can easily work at your own pace, on your own schedule. The most important thing is that you are getting into the film industry. Most of our students have full-time jobs, are in school, and many have kids and families. How else could it be? It's the life experience to have jobs, have kids and families AND decide that now you want to make your job where you work in the film industry!
Yes, people in the freelance film industry go on vacation, buy a house, have babies, and take care of aging parents. If this is what you want to do with your life, you must simply START and know that it's never going to be a perfect time. The best time to start was yesterday. The second best time is now.
It's normal to be uncertain, but don't let your fear keep you from doing the most important thing that will give you the life you want. You are starting a legacy for yourself and your family. There are millions of productions who need what you want to create. Let's go!
Yep, all the time! Janet is either on set or teaching The Craft Certification Program. So yes, she is personally invested in your success. She is a valuable connection for you. Your link to Hollywood and the excellent work being done today.
Still need help or have questions?